About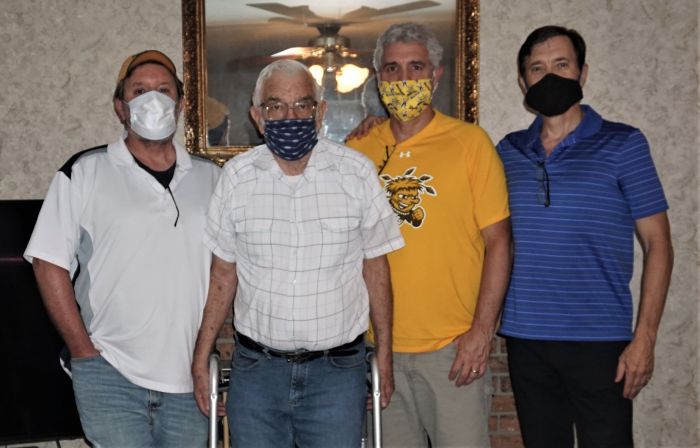 Born and raised in Wichita, joined the Army after highschool, lived and worked overseas, returned to Wichita to look after my parents; Life is good! That's my one-sentence biography. I grew up, the first-born of three sons to loving parents in Wichita, curious about the world beyond Kansas. That people around the world are actually not so different from you and I is probably the biggest life lesson that guides my interactions with others. I believe we can work together to have a better future for all Kansans regardless of anyones political affiliation. As your representative, I will always choose people over partisan politics. For me, all issues of equality - women's right, black rights, and immigrant rights - are all human rights issues. Our constitution is based on equality for all and I believe in "...of the people, for the people, by the people..." governance.
My Dad is a working man as was his and his. It is the tradition of my family to be dependable, fair, trustworthy, and responsible. We know the value of a job well-done. I learned the satisfaction and rewards of work early, worked full-time from 16 and joined the Army after highschool. My midwest work ethic served me well in the military: I was honor graduate in both of my military training schools and was entrusted during Operation Desert Storm to update General Schwartzkopf's personal war planning maps for which I was awarded a Bronze Star. I am an advocate for the U.S. military.
During my last Army assignment to the U.S. Embassy in Damascus, Syria, I met and married a Norwegian diplomat. We lived and worked in Korea and Norway but divorced in 2009. I have three children, all are grown and on their own. Everyday I think about their future and their children's future and your children's future. I believe that elected representatives should act as guardians of the future in all ways, which includes protecting our natural environment for future generations. We are in the midst of a global environmental emergency that all leaders should acknowledge and commit to working together to have a viable future for our children and their children!
I have always enjoyed reading and learning. A bit of a nerd, I enjoy a good documentary, an interesting lecture, a museum tour, and I love to talk books and travels! In 2013, I decided to work with the elderly and discovered the most satisfying job I have ever known. March of 2019, I returned to Wichita for my annual visit and stayed two months helping my father get through a major back operation that has forever changed his mobility. I recognized my parents' need for help so they could continue living on their own in their home and moved back to Wichita last October.
I got involved with local politics out of a desire to help my hometown thrive into the future! As with many opportunities to help others, running to be your next elected representative for Kansas Senate District 27 was unexpected, unsolicited, and unnerving. But as we all know, anything worthwhile is never easy. My diverse background and international experience will contribute to the legislative debate for the future direction of our county and state. With your support, we can work together to make Sedgwick County and Kansas a better place for working families to live and thrive! Thank you for your trust and vote on November 3rd!